XT is a Globe Protective Epidactive Exodermus (PEE) suit model. It comes in a variety of forms, from the XT: Smem to the XTo.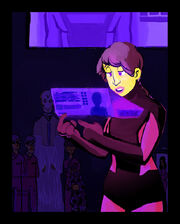 The XT, PEE suit, "Cradian Supersuit," or yyk kk as its known by YYY, was designed and released by tGlobe in 2560. It was used and tested on various Globe Protective missions. It is designed for Cradian interstellar travel and is a hub for a number of non-Globe technologies, including:
Vital Monitor MD
Full Inviso-AtmoSphere Control

Designed by HypoCaution, Carbon Dioxide is seamlessly converted to Oxygen and circulated within a 99% invisible atmospheric shell around Wearer's head

Reinforced Epidactive Technology

Designed by Shoots and L, protects Wearer by automatically increasing suit density based on Wearer's vitals, such as epinephrine, and sight input

E\\Z ColorShifT

Developed by E\\Z, Wearer can easily choose one's favorite conditions, ie. color, texture, temperature, etc.

E\\Z ReMove

XT can be easily removed through mental process. It loosens up to double its size and detaches at its joints
Some Globe Technologies include:
Temporary Life-Support

If Wearer is unable to survive on one's own, XT can keep one alive for up to one week

gProjector

An easy-to-navigate HUD/UI ergonomically projected abead of Wearer; gProjector can be secured to only be visible to Wearer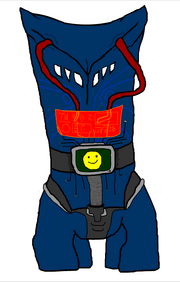 An XT: Smem, or "Smem Suit" colloquially, is a custom-built apparatus designed to improve interactivity and ease communication for Smem Husbands. They are generally produced in/on areas/worlds heavily populated with Smem, such as Strok.
The device is easy to attach and remove, and when required has a built in holo-computer that can hover in front of the husband's face for easy use. Most notable is the emotion and communication monitor, that most frequently plays host to an unrelentingly happy 'smiley-face', given the almost always content nature of Husbands.
Community content is available under
CC-BY-SA
unless otherwise noted.